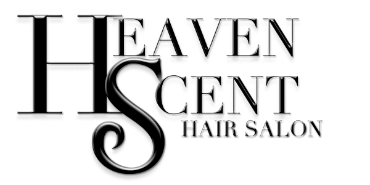 530.544.6404
3463 Lake Tahoe Blvd
So. Lake Tahoe, CA 96150
Dear Holly, Sarah & Heaven Scent Salon,
Thank you, thank you, thank you for doing such a great job with my hair and make up for my wedding. I received so many compliments on my hair and make up. My family said I looked like a movie star. Again thank you.
-KC Gates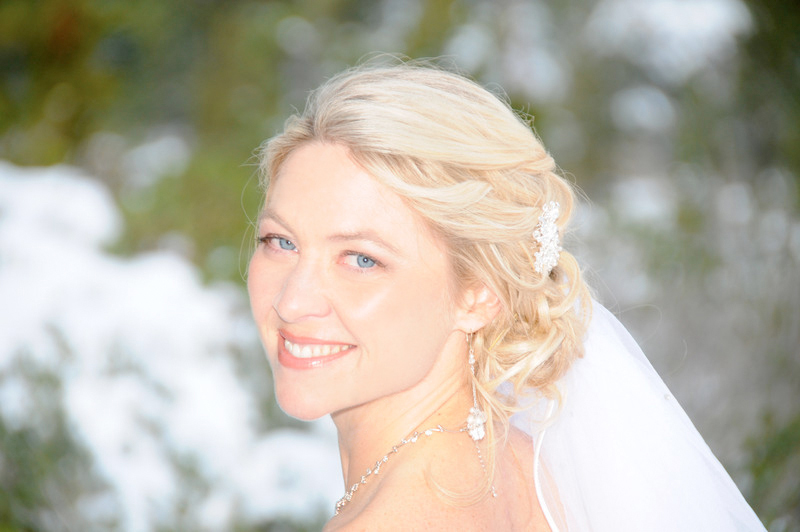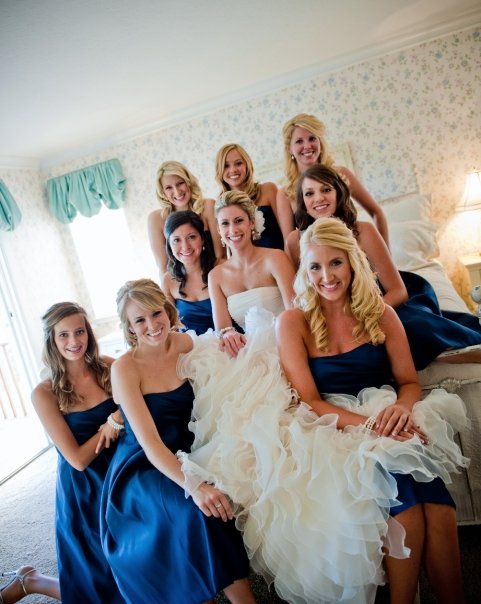 Like most women, I am very particular when it comes to having someone color and cut my hair. Fortunately for me, I discovered Heaven Scent Salon upon moving to Tahoe three years ago and have had Sarah as my hair dresser ever since. Sarah has an impeccable eye for detail and makes sure my highlights are alwaysnatural and healthy. I get tons of compliments on my hair and feel so lucky to have a talented hair dresser like Sarah.
I also had Heaven Scent style my hair and makeup, along with the rest of my bridal party, for our wedding. The entire staff was so friendly and attentive...we all got to relax and enjoy the prep for the big day.
Sarah did my makeup and it was so beautiful and natural...it was still me, only better! And my hair held perfectly. I love that I can look back on my photos and know that I will treasure that day because of how happy and confident I felt. I would easily recommend Sarah and the staff at Heaven Scent any time!
-Natasha
I have been a client at Heaven Scent Salon for over ten years now. The salon was referred to me by a friend when I moved to South Lake Tahoe some time ago. I have regularly gone to Sarah Sullivan (then Wilkins) ever since. In addition to my regular hair cuts and treatments, my sister and two of my best friends have used the salon and their hair and makeup stylists for their weddings. Not only did they and their wedding party look beautiful, but we all had a blast getting ready and the salon stylists were a huge part of that.
The stylists have such a wonderful way of making you feel as if you've stepped back in time when you are able to take your time and enjoy the company of everyone around you. It is always such a treat to have my hair done. In addition to the atmosphere, the stylists are always in the know with new styles, treatments, and colors. I can always rely on Sarah to keep me looking up to date and to my liking. After so many years of doing my hair Sarah also knows me well and is honest with me when I come in with a change that may not be the best look for me.
I moved from South Lake Tahoe almost four years ago, but the one and only service I still drive the hour and a half back for every two months, is get my hair done. I love knowing that I will always leave satisfied and moreover, I love looking forward to a relaxing cup of tea and some very good company.
-Shannon Schwedt
Heaven Scent Hair Salon was recommended to me by my officiant when I was planning my out of state wedding at South Lake Tahoe... The salon is modest but we were all very pleased with our hairstyles and how special they made us feel while we were there. Fruit trays and champagne were provided helping create special memories. My appointment was scheduled for noon and I was in the chair by five minutes after. They were all very quick and timely although none of us felt as though they were rushing. My makeup turned out beautiful. Overall we were very satisfied and would recommend this salon.
-Tamara M., Yelp.com Rating
My sister and I had our hair done here for my wedding. We loved the stylists and they were super friendly and really listened to what we wanted. Our hair and makeup looked fantastic and we got tons of compliments on them. Thank you!!
-Tova J., Yelp.com Rating
I love Heaven Scent! They're very professional and versatile. I always leave the salon feeling great. People always ask me where I get my hair done and I'm happy to recommend the stylists here.
-Jade C.